I spent the last 3 years testing almost every Poshmark strategy you'll find online.
Today I know exactly which items to source (and where to find them), how to set up and maintain a share-worthy closet (with listings that SELL), and just crossed $30,000 in sales on the side (even with an unpredictable, restricted schedule).
SHOW ME HOW
It is true, reselling is hard work…
But only if you're not sure what works, trying tactic after tactic (like I was back in the day) with a mixed bag of results.

Once you figure it out though…
Once you hit your groove…
It's one of the best flexible gigs out there.
So I decided to take what I learned and put it all in one place:
A step-by-step process you can follow to cut the learning curve, start selling on Poshmark in days (not months), and take your closet to the next level.
Hi, I'm Rebecca.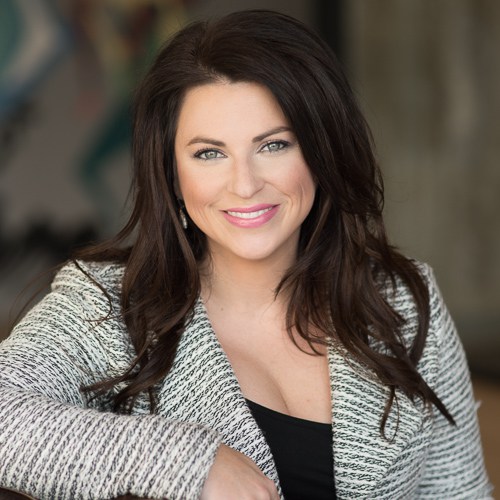 And in 2015 my life changed forever.
I was in a groove with my social media marketing business, with amazing clients and a steady income.
Then, I got the news:
I had a blocked kidney.
The prognosis at the time was good, and I was scheduled for surgery later that year, but the problem was this…
I couldn't keep up with the work.
I lost a client... Then fell behind with the others.
And ended up having to close up shop to focus on my health.
Now don't get me wrong. This is no sob story.
Today, despite some ongoing health issues, my life is great!
But that experience taught me a big lesson:
Whether you're in a regular 9-to-5 or run a business…
Most "normal" work requires a consistent schedule, consistent energy, and little to no room for interruptions.
And this is true even of part-time jobs.
So that means that if you're a stay-at-home mom who wants to find a way to get back to work and make some extra cash.
Or you're someone like me who has health issues or schedule constraints and needs a way to make money that lends you the ability to step away when you need to.
Or you're someone who just simply wants to live life on your own terms… with the ability to make an income on YOUR schedule, rather than someone else's.
This presents an issue.
And that's where Poshmark reselling comes in.
Selling on Poshmark is an amazing way to create a reliable side income.
Whether that's an additional $200, $500, or even $2,000+ per month, it's all doable… with the right strategy in place.


And when you get it right, it's not only a great way to earn extra income, it's ADDICTING too!

But, I also know it can be:
Overwhelming to know where to start, especially if you don't have a closet set up yet.
Hard to "crack the code" and figure out what sells and what doesn't.
Frustrating trying to increase your earnings when you've hit a plateau and want to make more.
So if you've been thinking about starting your closet, but have been waiting for that "perfect moment" that never seems to come.
Or want to turn around your selling slump if you're giving it your best but just aren't getting the sales.
Or are looking to take your Poshmark "hobby" to the next level: a legit side hustle that brings in more and more extra cash each month.
Then I'm thrilled to open up my new program to you, and show you exactly how to sell on Poshmark like a pro.
Introducing…
Poshmark Seller School

Your shortest path to starting your closet, selling more, and building a true side hustle on Poshmark.
Course Curriculum
Welcome To Poshmark Seller School!
Available in days
days after you enroll
Module 1: Getting Started - Poshmark Basics
Available in days
days after you enroll
Module 2: What to List on Poshmark?
Available in days
days after you enroll
Your Poshmark Seller School Enrollment Options
Incredibly Afforadable Price
$47
Full lifetime access to Poshmark Seller School.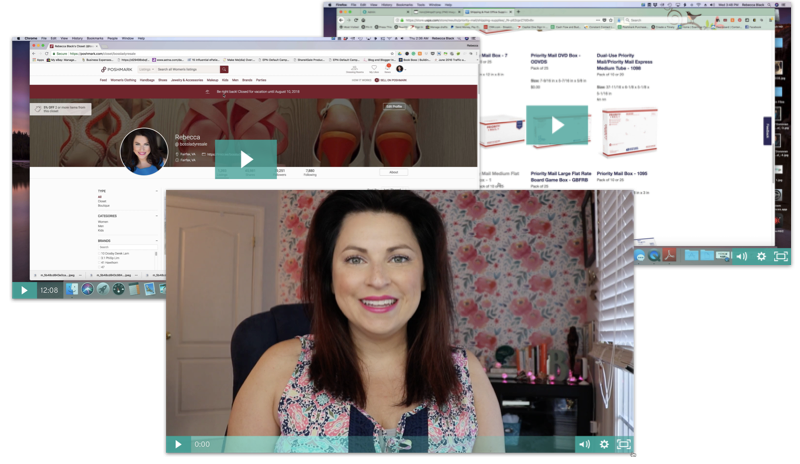 How to get started on Poshmark the RIGHT way, in an afternoon
How to know what to list on Poshmark, where to find it, and all of the hottest brands to look for
How to store, prep, and keep track of your inventory WITHOUT driving yourself insane
How to organize your Poshmark closet and optimize your listings to SELL
How to use Poshmark Seller Tools to your advantage (including Poshmark Parties, Direct Sharing, and more)
How to handle buyer issues without the stress and hassle
How to keep shipping costs down, and keep your buyers happy
How to get PAID and keep Uncle Sam happy in the process
A complete list of Poshmark Do's and Don'ts to help you avoid all of the most common mistakes